How to Add Signage Content
Some environments include signage boards that can be customised for each session. This can be helpful to produce a different feel or branding for different sessions without having to build a complete custom environment.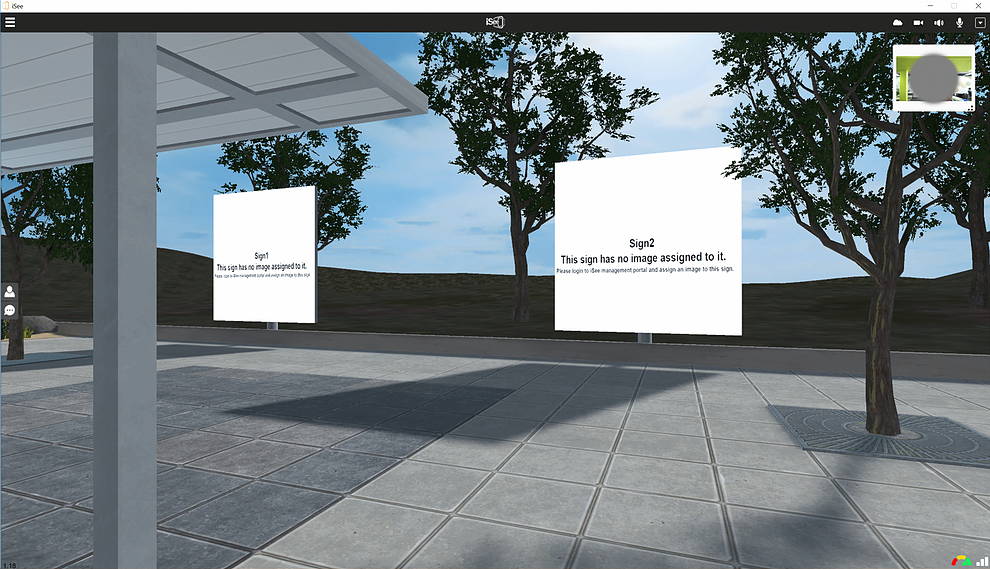 Each sign in the iSee environment is labelled so that you can identify where an uploaded image will be displayed.
​
To add a signage image to a session select the session you would like to work with in the iSee management portal using the 'iSee System' -> 'Organisations' pathway.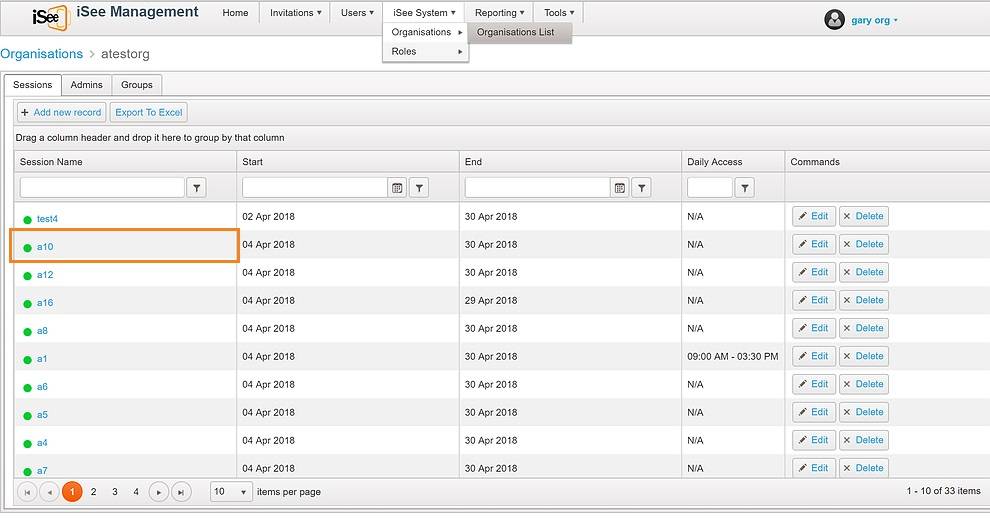 Once you have selected the session click on the 'Images' tab. This will open the signage management page.
​
To add or edit an image for a sign, simply select the signage board you would like to change and select an image from your hard drive using the 'Select files...' button in the 'Edit Session Image' pop up window.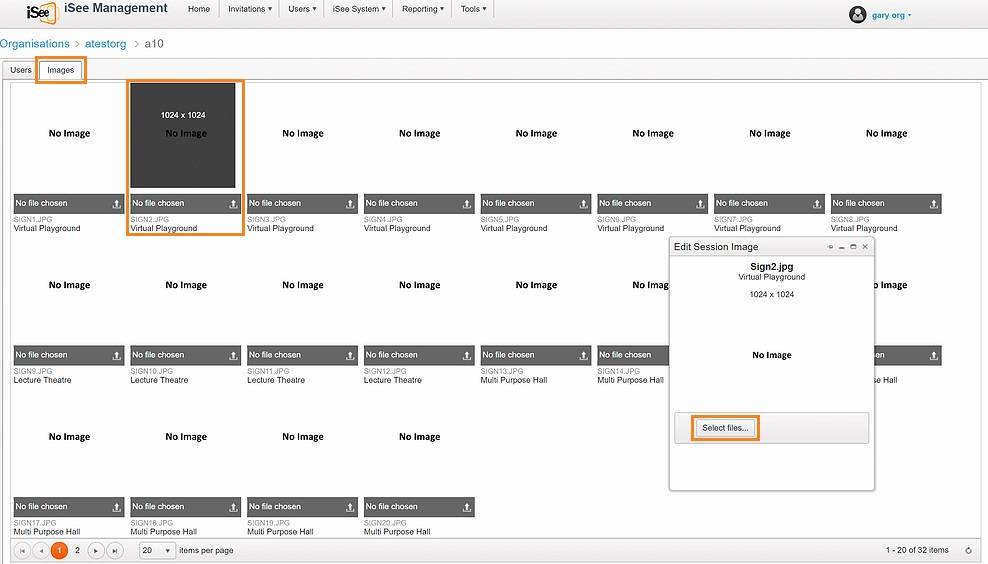 The dimensions at which each image is displayed in the iSee environment can be found by hovering your cursor over the the image preview. Note that iSee will automatically resize your image to meet these specifications and this may stretch your image if it is not in the same proportions as the display dimensions.
​
JPEG or PNG image formats are preferred.
---